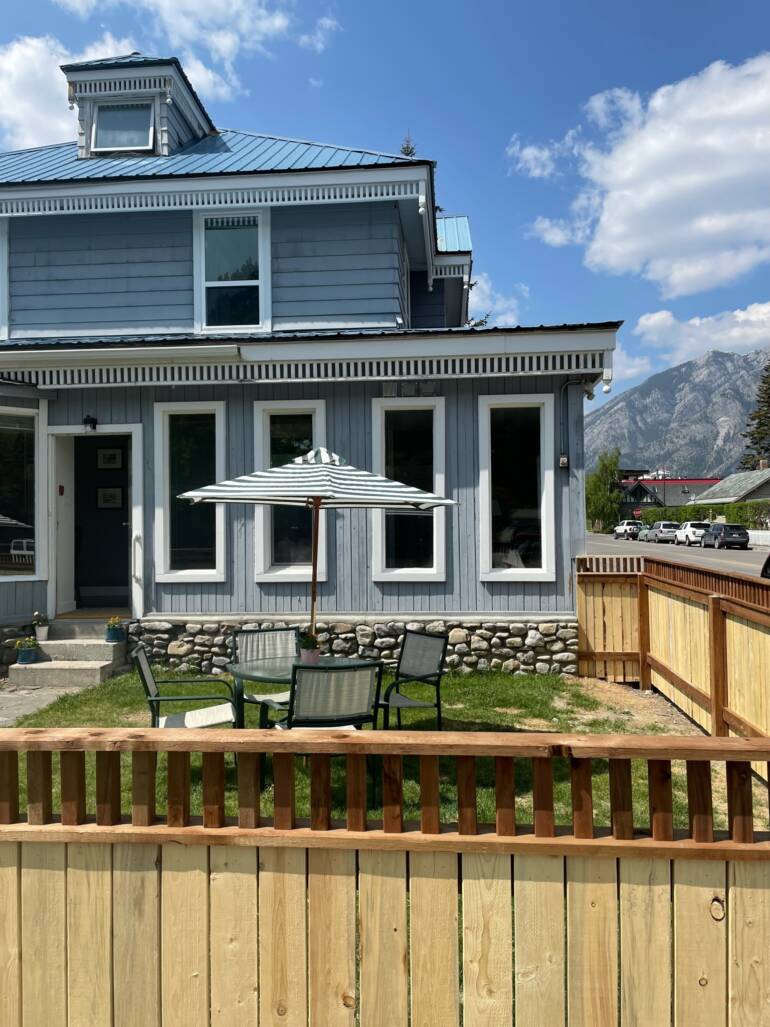 humble beginnings
Since 1902
Banff was first settled in the 1880s, after the transcontinental railway was built through the Bow Valley. In 1883, three Canadian Pacific Railway workers stumbled upon a series of natural hot springs on the side of Sulphur Mountain. In 1885, Canada established a federal reserve of 26 km2 around the Cave and Basin hot springs, and began promoting the area as an international resort and spa as a way to support the new railway. In 1887, the reserve area was increased to 673 km2 and named "Rocky Mountain Park". This was the beginning of Canada's National Park system.
According to records from the Whyte Museum here in downtown Banff, Blue Mountain Lodge first appeared on the federal parks tax rolls in 1908. The Lodge itself was built by Mrs. Sarah E. Taylor as a rooming house in 1908 and was home to her husband and three daughters while Mr. Taylor worked at the Bankhead mine.
Frequently Asked Questions
We require a 1-night non-refundable deposit for all reservations. You may cancel your reservation up to 30 days in advance. Reservations cancelled with less than 30 days notice will be charged the full amount.
We are located on at 137 Muskrat Street, on the corner of Muskrat and Caribou.
All of our rooms have private 3-piece ensuite bathrooms.
We guarantee check in by 3pm. You may contact our manager prior to arrival to arrange an early check in. We will do our best to accommodate you.
Once you make your reservation, your confirmation email will explain everything you need to know about the check in procedure.
Absolutely! Our manager is a wealth of information on Banff and the surrounding area. We will do our best to help make your Banff adventure the best experience possible.
We believe the Lodge is best suited for groups and families who want to come together under one roof.